Crisis Care
For Life Threatening Emergencies or for Crisis Care needs 24/7:
Call (949) 824-6457 and select Option # 2. You will be transferred to a crisis support line
_________________________________
Crisis Text Line
Text "Home" to 741741
Call National Suicide Prevention Line at
1-800-273-8255
Call UCI Campus Police at
(949) 824-5223
Call 911
Go to your nearest Emergency Room
Continuing Education for Psychologists
The UC Irvine Counseling Center is approved by the American Psychological Association to sponsor continuing education for psychologists. We are intentional about representing diverse and inclusive perspectives in our training offerings. The UCI Counseling Center is also approved by APA to offer home study CE courses.
CE Grievance Procedure and Policy
Current CE Courses
No current CE Courses offered
Multicultural & Relational Supervision: Making the Invisible Visible
CARMEN CRUZ, PSY.D.
Monday, March 21, 2022, 9:00am-4:30pm
The purpose of this training is to review aspects of competency-based clinical supervision as well as multicultural and relational supervision models. Special attention will be provided to supervisor awareness and insight about how their own diversity identity variables impact supervisory alliances. Participants will also engage in self-reflection regarding how issues of power are explored, or not, within a supervisory relationship as well as bi-directional microaggressions in the supervision process.
Navigating Disordered Eating and Eating Disorders Within the College Mental Health Context: Assessment, Intervention, and Common Issues Including Multicultural Considerations
YURI CHOI, PH.D. & SHUCHANG KANG PH.D. 
Friday, August 27, 2021, 8:30am-11:50am
Eating disorders (ED) are serious conditions that can have a profound mental and/or physical impact, however, recovery is achievable with good prognosis being associated with early intervention (Chesney, Goodwin, & Fazel, 2014). ED commonly begin during adolescence or young adulthood (APA, 2013), which overlaps with the age of the majority of the college population. Hence, it is important for mental health providers working at university counseling centers to be able to understand common issues related to disordered eating and ED, accurately assess, and provide short-term service (e.g., ED therapeutic assessment) as appropriate and/or provide referrals for ED treatment (i.e., following the American Psychiatric Association Level of Care Guidelines; APA, 2006). Additionally, ED affect everyone regardless of gender, race/ethnicity, sexual orientation, or other identities (e.g., Eisenberg et al., 2011) with marginalized populations being disproportionately impacted (e.g., Diemer et al., 2015; Marques, et al., 2011; Wade, Keski-Rahkonen, & Hudson, 2011). As our college population is becoming more and more diverse, it is crucial for mental health providers working at university counseling centers to provide culturally sensitive assessment and interventions for ED. At the conclusions of the workshop, participants should be familiarized with ED assessment, intervention, and common issues related to disordered eating and ED, including multicultural considerations, within the college mental health context.
BIPOC Mental Health in the Current Sociopolitical Climate: Examining Self & Practice for Equity and Social Justice
KIMBERLY BURDINE, PH.D.
Wednesday, March 24th, 2021 1:00pm-4:00pm
The current U.S. political climate is ripe with leaders asserting ideas about and plans to help all citizens achieve the "American Dream". This dream is predicated on what Franklin (1999) outlined as achieving visibility, which includes the pursuit of validation, legitimacy, respect, dignity, recognition, satisfaction, and identity. Systemic oppression, microaggression, marginalization, and culturally motivated violence disrupt visibility for people of color (POC) (Franklin, 1999). The cumulative effects of these factors significantly impact psychological wellbeing (Brownson et al., 2012; Bryant-Davis & Ocampo, 2006; Cabral & Smith, 2011; Franklin, 1999; Smith, Chesin & Jeglic, 2014). Pairing clients with clinicians of similar racial identity, modifying treatment conceptualization and approach to fit the POC experience, and honing non-POC clinicians' diversity consciousness have been identified as effective strategies (Bryant-Davis & Ocampo, 2006; Cabral & Smith, 2011).
Hope as a Skill: Understanding and Treating Suicide Risk
M. DAVID RUDD, PH.D., ABPP
Thursday Dec. 12th, 2019 9am-4:30pm
An empirically validated brief cognitive therapy (BCBT) for the assessment and treatment of suicide risk will be covered. A key part of the model is the construct of hope, recognizing that hope is a skill with identifiable component parts. The BCBT model applies to all aspects of clinical care, including assessment, day to day clinical management and ongoing treatment. Critical elements include an understanding of motivation to die and suicide intent, along with empirically validated clinical interventions including a commitment to treatment statement, crisis response planning/safety planning, methods restriction, and targeted skill development and self-management. Clinical cases will be integrated and particular interventions demonstrated.
Reaching Higher: Enhancing Quality Care with Multicultural Supervision
JEANNE MANESE, PH.D AND THEODORE BURNES, PH.D
June 27, 2018
The purpose of this six hour training is to examine a diversity of evidence-based approaches to conduct multicultural supervision. The training includes models, applications and interventions applicable to a wide variety of training situations in which social justice and multiculturalism are central. The Guidelines for Clinical Supervision in Health Service Psychology are also core principles for discussing various aspects of the supervisor role, including ethics, relationship building, addressing issues in competence and development, and assessment, evaluation, and feedback. Participants will also have the opportunity to discuss important topics such as intersectionality, cultural humility, and mentoring as a foundational practice in multicultural supervision.
Click Here for CE Workshop Description
Promotional Flyer with links for Payment Details
Trauma Informed Care In Counseling Survivors of Sexual Assault
MANDY MOUNT, PH.D., KATY DORSHEIMER, PH,D., AND LISSA LIM, PH.D.
June 21, 2017
Funded by US Department of Justice, Office on Violence Against Women Campus Grant to Reduce Sexual Assault, Domestic Violence, Dating Violence and Stalking on Campus (Award #: OVW 2014-WA-AX-007). Sponsored by UCI Care Office and presented by UCI Counseling Center.
Brief Behavioral Treatment for Insomnia
KULWINDER (KARAN) SINGH, PH.D.
December 18, 2017
2016 Mental Health Cultural Competency Summit
(BETTER TOGETHER – CULTURALLY MINDFUL PRACTICE)
December 15-16, 2016
The University of California, Irvine Counseling Center provided Continuing Education (CE) credit to all licensed mental health professionals who attended CE approved courses at the 2016 Mental Health Cultural Competency Summit.
Prolonged Exposure Therapy (PE) for PTSD
BARBARA OLASOV ROTHBAUM, PH.D.
August 24-25, 2015
The Prolonged Exposure Therapy (PE) for PTSD training was presented by the UC Irvine Counseling Center. Funded by the O'Donoghue Foundation and sponsored by UCI's Heroes at Home Program, the VA Desert Pacific Mental Illness Research, Education and Clinical Center and the Long Beach VA Healthcare System. 
The National Building Healthy Academic Communities Summit
SUZY HARRINGTON, DNP, RN, MCHES, SONJA LYUBOMIRSKY, PH.D., AND AYDIN NAZMI, PH.D.
April 23-24, 2015
The University of California, Irvine Counseling Center in collaboration with Building Healthy Academic Communities, The Ohio State University and UCI Wellness, Health and Counseling Services offered continuing education opportunities for health educators and social workers.
The DSM 5: An Orientation and Examination
DAVID M CIMBORA, PH.D.
December 17, 2014
Preparing the Next Generation for the 'Other Real World': A Culturally-Celebratory, Competency-Based Approach to Clinical Supervision
THEODORE R. BURNES, PH.D.
September 23, 2014
Legal and Ethical Issues, Dilemmas and Response Strategies Workshop
EMIL RODOLFA, PH.D.
June 19, 2014
Cognitive Processing Therapy (CPT)
LAURA COPLAND, M.A, LMHC
January 7-8, 2014
Presented by the Center for Deployment Psychology (CDP) and hosted by the UC Irvine, Counseling Center.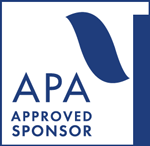 The UC Irvine Counseling Center is approved by the American Psychological Association to sponsor continuing education for psychologists. The UC Irvine Counseling Center maintains responsibility for this program and its content.
Are you struggling with your relationship with food? In honor of National Eating Disorders Awareness Week that occurs Feb. 21st- Feb. 27th here are 7 tips that will help you improve your relationship with food:
1. Be aware that there are NO "good" foods and "bad" foods. All foods provide nutrition and sustenance to the body and our bodies need protein, carbohydrate, fiber, and even sugar and fat to survive. All foods are good if you eat a variety of foods to get all of the nutrients that you need in moderation….
It is getting closer to the holiday break and the end is in sight! Soon we will be with family and friends and getting some much-needed relaxation after the start to the quarter! Phew!
While this time can be something to look forward to, it is important to still be aware of caring for your mental health. Here are some things to consider as we reach the end of the year!
It is natural to feel stress, anxiety, grief, and worry during and after an emergency like the COVID-19 pandemic and continued concerns around anti-Black and anti-Asian violence and discrimination. Everyone reacts differently, and your own feelings will change over time. Notice and accept how you feel. Taking care of your emotional health during an emergency will help you think clearly and react to the urgent needs to protect yourself and your loved ones. Self-care during an emergency will help your long-term healing.